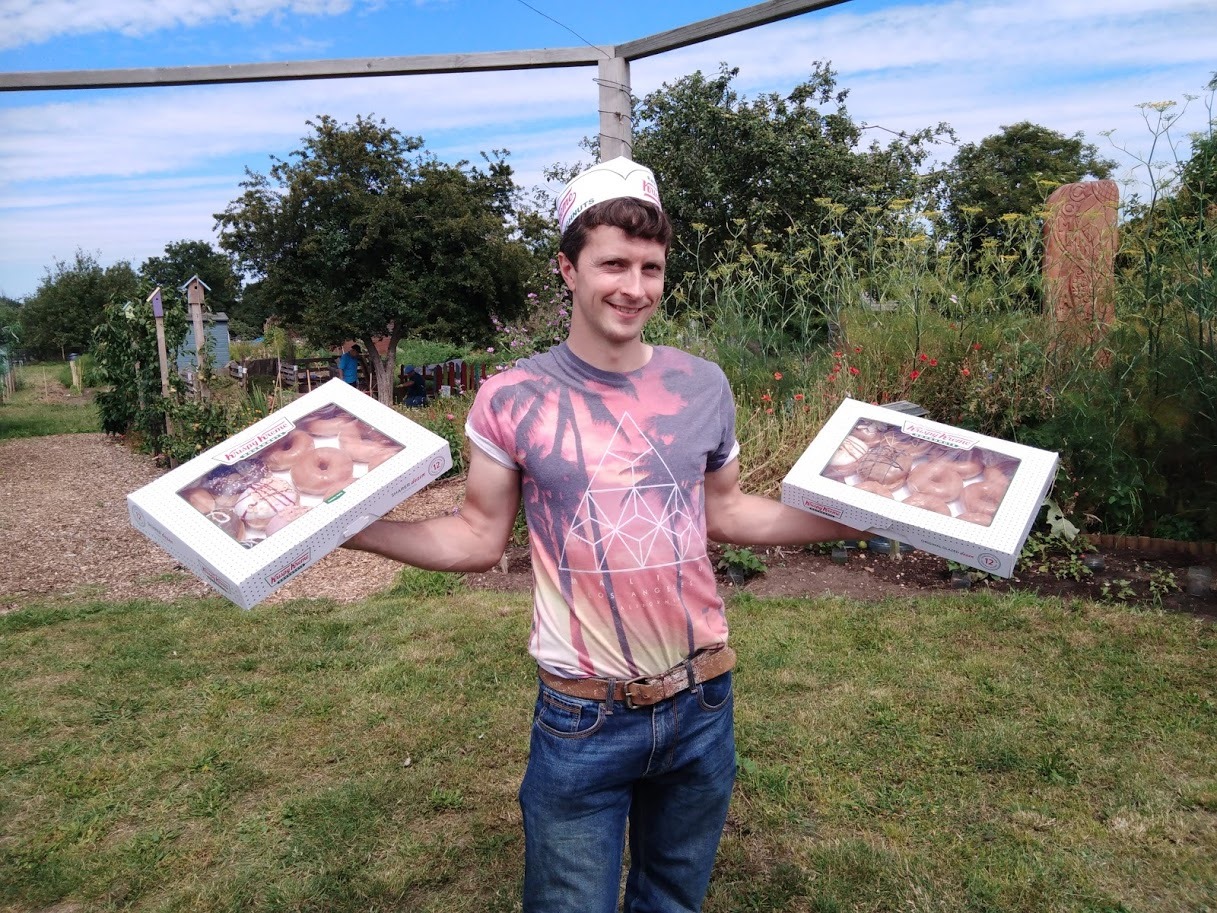 When Ben first arrived at the Community Allotment he was supported by his counsellor. He was in a bad shape suffering severe depression and anxiety following the breakup of his long-term relationship and loss of his job. At first, he was unable to focus or do anything as he couldn't get his mind off his troubles and he felt he couldn't and didn't want to talk to anyone. Despite this he kept coming back weekly and followed his counsellor's advice "Stick to the plan not the mood." He started doing small tasks and with guidance and encouragement from Karen, the Community Allotment leader, over time, discovered more and more tasks he was not only capable of doing but also enjoyed doing. He also started to feel he could talk to others at the project and he gradually made good friends.
More time passed and, with more praise, Ben's confidence grew, and he felt he was able to take on a part time gardening job which would not have been possible without his experience at the Community Allotment. He felt able to fit back into society, which was something he had thought couldn't happen.
Today, he has secured a new job back in his degree field and feels like his life is back on track again.